To: bobrsr@erols.com

Hello...
I am Beth L. Taylor, daughter of Roland J. Landry. My father was part of the Guest crew and has been living with me since 1993.
Dad very often speaks proudly of his time stationed on the Guest. He is doing very well for his age here in Franklinton, Louisiana.
If anyone wishes to email, I will be most happy to print and give to him.
Regards,
Beth
p.s. attached is a photo taken last year of dad with myself, my sister and brother.

Photo of Landry family, taken in 2000.
Beth Taylor * Patricia -Tricia- O'Connor * Dad * Roland Jr.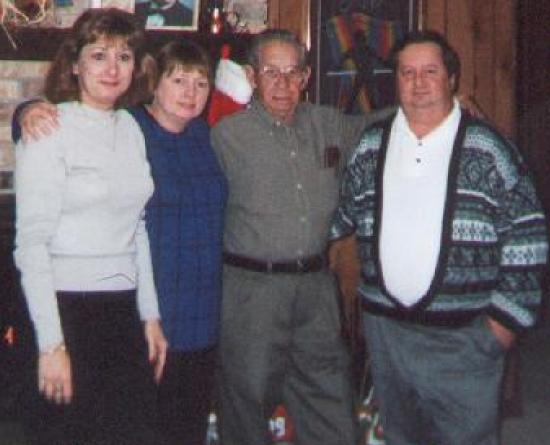 Note: This photo added to Guest Photo Album, Page 3.
Landry was SN.
Click here to email us.
Beth Taylor, Daughter of:- Roland J. Landry.
Franklinton, LA